Videos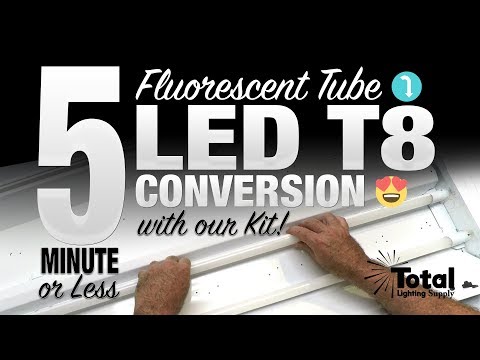 Convert your old T8 or T12 fluorescent tube lights to energy saving bright T8 LED tubes with our affordable easy to install retrofit EZ LED T8 kits designed to work with 1, 2, 3 or 4 lamp fluorescent fixtures. We have seen this conversion performed in 3-5 minutes. Our detailed video guide demonstrates how to quickly and easily install our new double end powered LED conversion kits in existing T8 or T12 fluorescent light fixtures.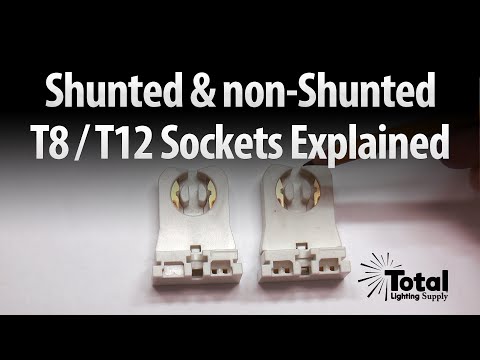 There is a huge difference between shunted and non-shunted T8 and T12 sockets, using the wrong type can end with disastrous results. Don't worry, with our video guide we explain the difference between the two and how to be be sure you are using the correct one for your lighting application. Sit back and discover the difference between shunted and non-shunted tombstones new!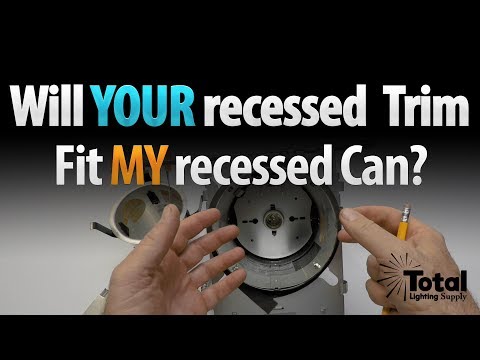 Will your recessed lighting trim fit my recessed lighting can? We get this question all the time so we decided to make a video explaining the basics on how to know if our recessed trim will fit your recessed housing. So without further ado here we go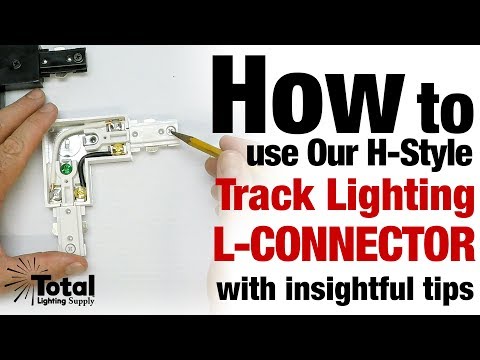 In this video, we take another look at one of our most popular track lighting power feed connector, the L-connector. Our last video demonstrated an adjustable L-connector that swivels to adjust to different angles in the track layout. This updated overview reveals some significant changes that are important to know before installing your track lighting system with L-connectors. Have a watch :)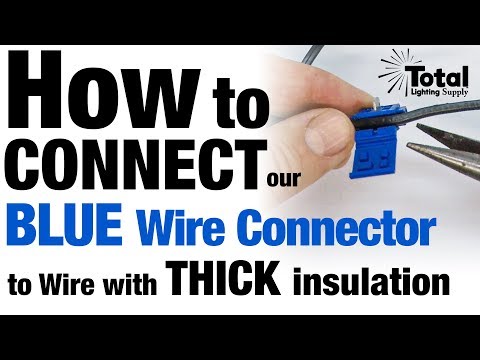 In this second part to our popular low voltage Blue Wire Connector video, we show you one of the most common problems when installing our Blue Wire Connector and how to resolve it.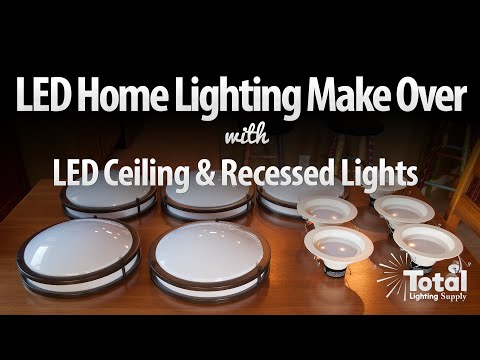 We decided to bless a home with a LED lighting make over that not only will reduce her energy use but also looks and feels amazing increasing not only the value of the home but also her quality of life! Watch as we take old power hungry boring incandescent lights and easily swap them out with designer bronze LED lights that will last thousands and thousands of hours reducing the home owner's maintenance costs and energy consumption. You will see how an understanding and creative use of color temperature can take standard track home recessed lighting in a dimply lit kitchen from ordinary to amazing with a few simple steps! In the middle of the LED make over we discovered that the master bedroom closet was poorly lit with a flickering fluorescent cloud fixture. We couldn't let the home owner continue living in this monstrosity. So we swamped that out too! So sit back, pull up a snack or two and watch as we transform the mundane into extraordinary and perhaps along the way you may learn something new :)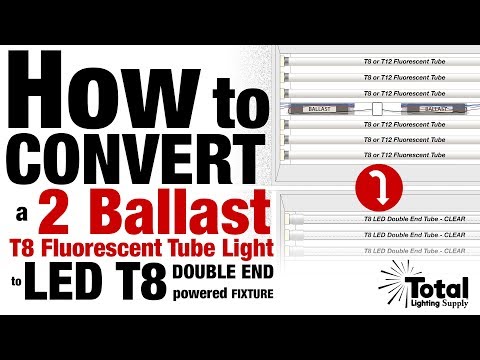 You want to convert your T8 or T12 Fluorescent Tube Light fixture but it has TWO or more Ballasts. What do you do? Our video shows you how to convert a T8 Fluorescent Tube Light with two or more ballasts to a LED T8 DOUBLE END powered Tube Light using our Total Bulk Lighting products. If you have electrical wiring knowledge you will be able to perform this task. If you have any doubts we strongly recommend hiring a licensed electrician :)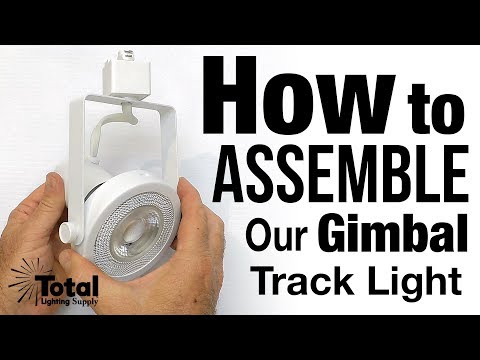 Learn how to quickly assemble our gimbal ring track light head models TLSK212, TLSK213 and TLSK214 and swiftly get moving on your track lighting project.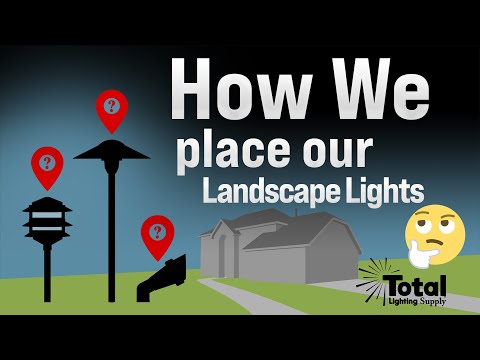 This is a question we get a lot, "Where do I put my LED Low Voltage Outdoor Landscape Lights?". In this video we provide a detailed answer that works for everyone. Watch and discover how easy it is to put your outdoor landscape lights just where you want!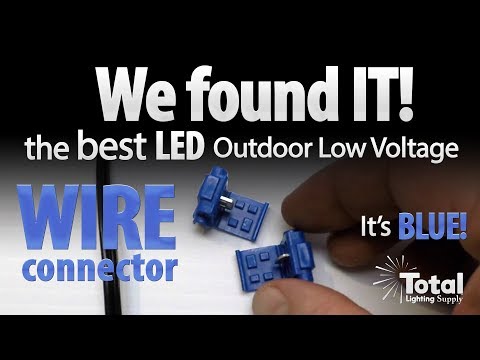 We have tried and used many LED low voltage outdoor landscape wire connectors over the years and have finally found the best one . . . in our opinion. This video is a quick how to and overview of our little blue connector that not only makes a solid connection between #18 and #16 gauge wire only and comes complete with moisture resistant gel to help reduce corrosion and oxidation, one of most common reason for outdoor wire connection failure. Use connector with only #18 and #16 gauge wire only.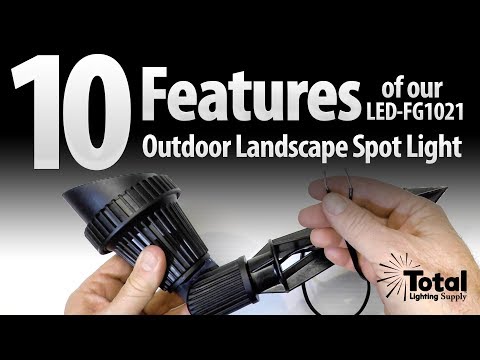 Need an affordable, long lasting LED, low voltage, durable outdoor landscape lighting spot light? Look no further then our LED-FG1021. It is made of composite fiberglass material, fully serviceable with replaceable parts that we supply at Total Outdoor Lighting. Come along today as we quickly highlight 10 attributes of this feature packed outdoor LED-FG1021 spot light fixture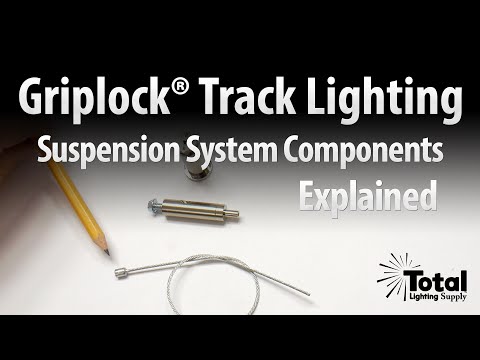 Our Track Lighting Suspension system is versatile, affordable, flexible and easy to install. Get a general understanding of many of the core components with our video and learn how easy it is to create your own track suspension system today!