Videos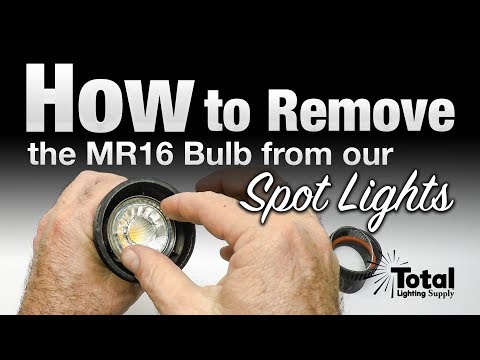 Struggling to remove the MR16 from the LED-FG1021 or LED-FG1020? This video will help you quickly remove the bulb from the fixture.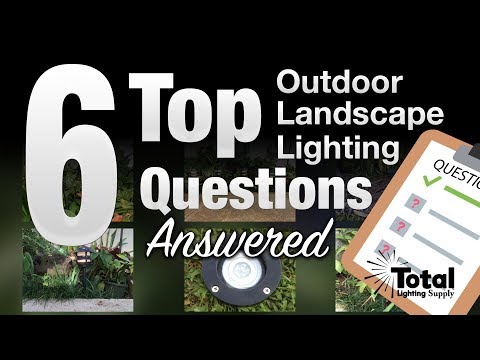 Learn how to use our voltage multi-meter to test your lights, transformers and lighting systems in this video.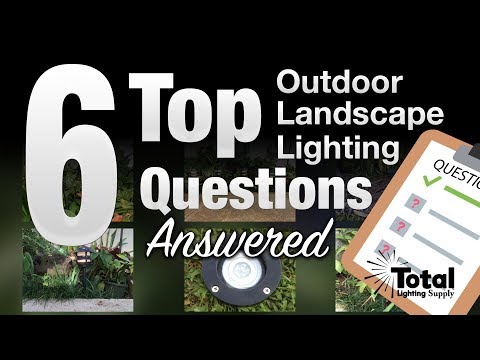 This is one of our most comprehensive and informative outdoor lighting videos to date. We answer the top most commonly asked questions by you. We have broken this video up into 6 sections so you can quickly jump to the information you need. Simply click on the time code below and you will be taken to that part of in the video. Sections --------- 1 - 1:07 - How to quickly remove an MR16 bulb from a hard to reach light 2 - 2:43 - How to use a voltage meter to test your transformer 3 - 7:59 - "HACK" - How to test for voltage in the field on your landscape wire without cutting 4 - 10:36 - How to attach the feed wire to your transformer and what to do with the wire ends 5 - 17:11 - What to do if NONE of your low voltage landscape lights are working 6 - 20:28 - How and when to use the 15V tap or a multi-tap transformer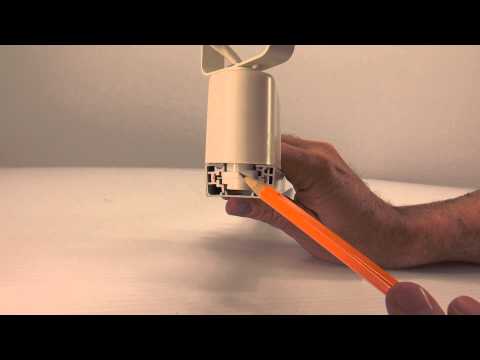 Not sure what is 3 wire H style track lighting? Not sure if our track lighting will fit your existing system? Then this video is for you. Use this guide to help you understand the type of track lighting we sell here and if our track lighting will work with your existing track lighting system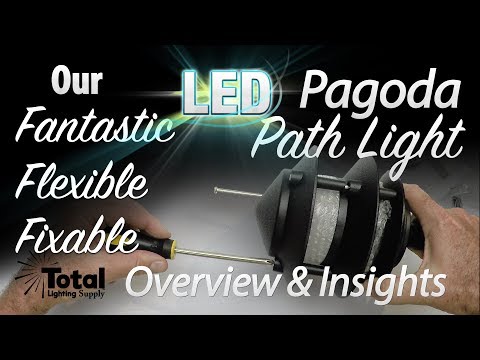 That's right, our LED outdoor landscape lighting 3-Tier Pagoda light is just that. We show you that this low voltage outdoor light is made for the professional but priced for everyone! It's 100% serviceable. That's right, you can replace virtually every piece of this landscape light. So come along and let us show you how . . .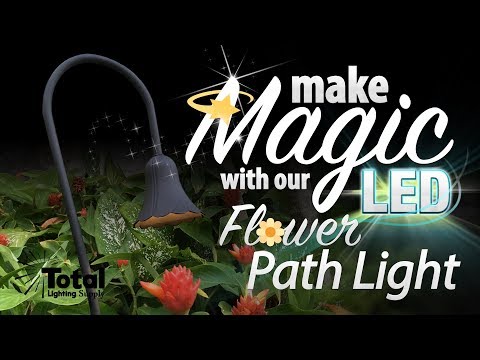 Transform your outdoor space into something special with our LED outdoor landscape flower path light. See why our flower led light is not only simple in design and energy saving but it is also environmentally friendly. Unlike many led lights on the market our LED flower light is fully serviceable with replaceable LED and parts. Come along and see how our LED flower path light will transform your outdoor space into a magical place ✨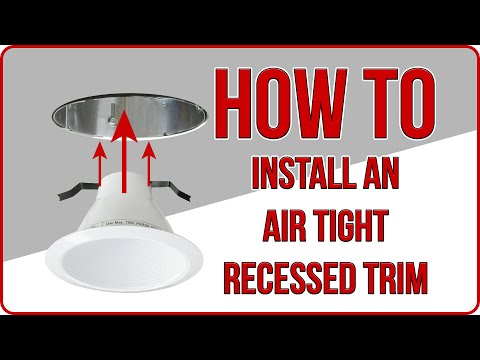 See how easy it is to install an air tight 6" recessed trim in your existing 6" recessed housing.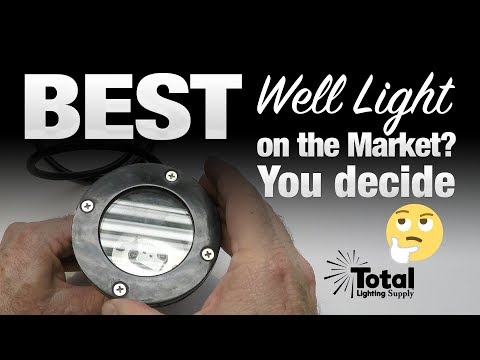 Our LED well light is made of a composite fiberglass material and includes an energy saving LED for long life. Arguably the best LED well light on the market when price and quality are compared! See for yourself. With Flex LED you can easily service the entire outdoor light and yes even the LED module can be easily replaced saving our landfills from unnecessary and unneeded waste.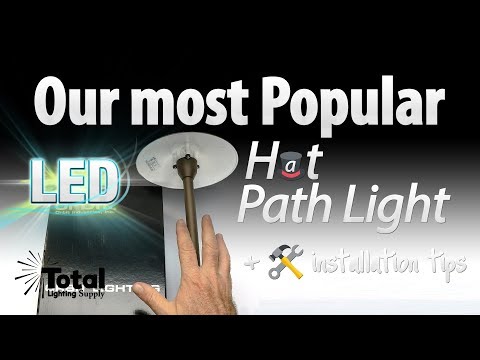 Not sure what LED outdoor landscape light to put in your yard? Need some light to illuminate your pathway? Looking to bring light to a dark place in your yard? Get to know our most popular LED hat path light and see if it is the right LED light for your project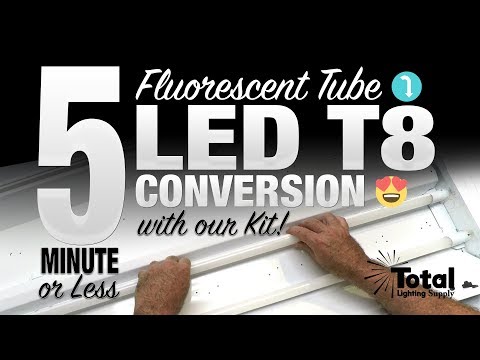 Convert your old T8 or T12 fluorescent tube lights to energy saving bright T8 LED tubes with our affordable easy to install retrofit EZ LED T8 kits designed to work with 1, 2, 3 or 4 lamp fluorescent fixtures. We have seen this conversion performed in 3-5 minutes. Our detailed video guide demonstrates how to quickly and easily install our new double end powered LED conversion kits in existing T8 or T12 fluorescent light fixtures.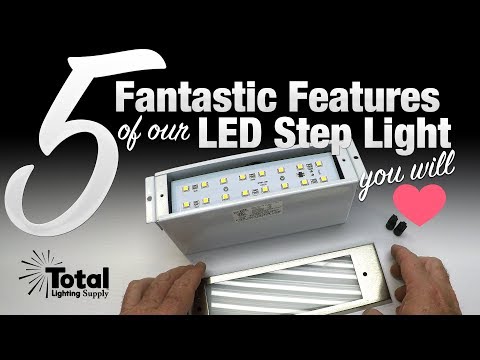 This video will give you an overview of our most popular rectangular LED step light. The outdoor low voltage light is made to operate on 12volts AC power and offers an energy efficient LED cluster to light the way. We offer an extensive and complete line of step lights for both interior and exterior uses, with 8 finishes, frosted and covered cover, plates in round and rectangle in an assortment of styles. Perfect for deck, step and accent lighting offering security and safety to your project. Let your imagination loose and create a magical environment with our entire line of outdoor LED step and landscape lighting.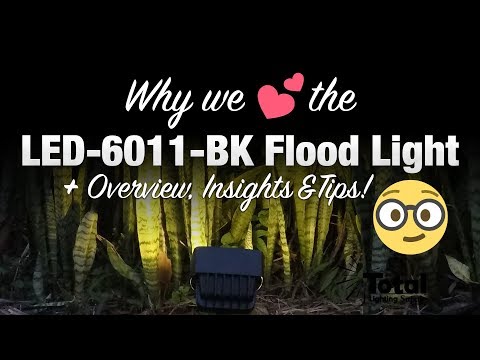 Discover why we LOVE the LED-6011-BK outdoor landscape lighting low voltage flood light. To start it's built to last, fully serviceable and easy to install. Join us today and see why this is one of our most popular low voltage flood lights to date!